IllawarraCU partners with UOW to take students global.
2020 has seen the return of two interns from the University of Wollongong's GOLEaD program, after their incredible year abroad. Read more about their journey here.
The Credit Union has always been passionate about fostering talent within the region. Over time, the Credit Union has been fortunate enough to collaborate with the University of Wollongong (UOW) in support of their students.
The most recent example is the Global Leaders Development Program (GOLEaD), which offers young leaders the opportunity to join a unique undergraduate program. The GOLEaD program is designed to instill students with a global perspective, strong cross-cultural communication and leadership skills to help differentiate them in a competitive global job market. As part of their degree, they are given the opportunity to study at UOW's global locations (namely Hong Kong, Singapore and Dubai), while also benefiting from three guaranteed internship placements with industry partners over the course of three years.
Illawarra Credit Union CEO, Anthony Perkiss, spoke about the program, stating:

We take every opportunity to support young talent, and our partnership with UOW and the GOLEaD program is another way we are investing in local people and our community. We proudly support the GOLEaD program and the opportunities it provides local students, and we look forward to contributing to these students' development over the coming years.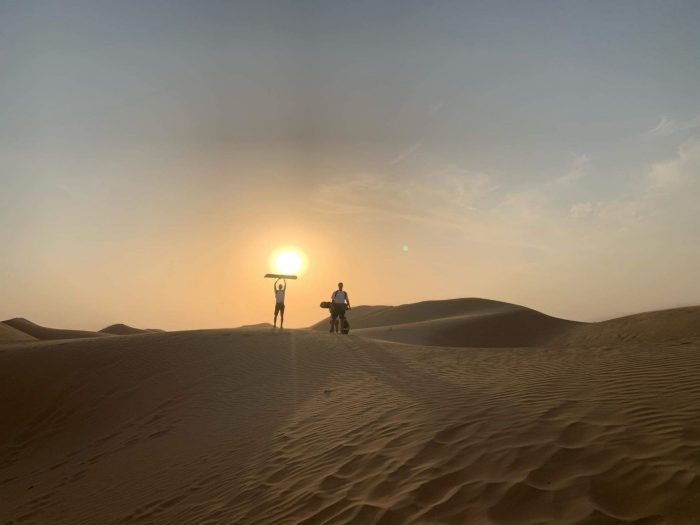 Liam Whiteman and Sam Sciberras were admitted as part of the first cohort of UOW's new GOLEaD program in 2018, and have been with the Credit Union since.
Following Liam and Sam's first year of study in Wollongong and a six-week placement with Illawarra Credit Union, they embarked on their year-long journey abroad in 2019. They have since returned and are well underway with their second placement, using their new skills and experiences to make valuable contributions to the organisation.
"The GOLEaD program is a unique opportunity that has given us unforgettable experiences and a head start in our careers" – Liam Whiteman & Sam Sciberras
They've also benefited from involvement across the organisation, as Liam was previously working with our Banking Operations department, and has since progressed to Product and Marketing, replacing Sam as he moves on to the Finance team.
This is just one example of the investments that the Illawarra Credit Union is making in people.
Stay tuned for our other internship and cadetship opportunities by following us on LinkedIn today.