Published: 3rd September 2019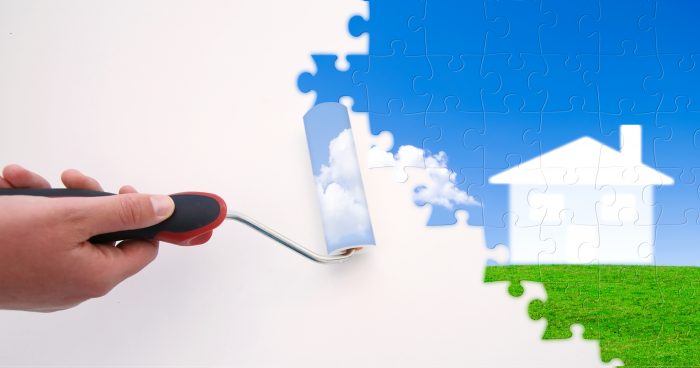 Building a new home or renovating an existing property? Have you considered a construction loan; it's tailored to your particular project.
What is a construction loan?
Building a new home or renovating an existing one can be very exciting – but before you get to the fun, buying-new-furniture stage, you need to figure our what you want to do, what you can afford – and how you're going to finance it.  We explore how construction loans works so you can determine what's right for you.
That's where construction loans come in. This type of loan can be tailored to your particular project and, unlike a lump sump payment you generally receive on a typical mortgage, construction loans enable you to draw down on the loan as each stage of the construction is completed. This is particularly useful when you're building a home from scratch because you only pay interest on the payments you've made to the builder.
---
---
Applying for a construction loan?
The eligibility criteria  can be quite strict in securing a construction loan, documentation is generally required at application and prior to your final payment. At application your lender will usually need a signed builders contract and insurances, a copy of the contractor licence, the council approved plans for the build or renovation (if required) and other documents.
The lender will send the valuer to visit the property prior to work starting in order to estimate its value. Your loan will then be assessed on the property's on-completion value (usually the land price plus the price of the construction or renovation). The valuer will also need the council plans and building contract prior to visit.
Once approved, you'll be required to sign and return a loan offer or contract, similar to other home loan applications (LMI may be applicable). Your builder may also need to provide extra documentation – including payment or draw-down schedule – before payments are made from the bank.
When are payments made on the loan?
Generally, the builder will invoice you for progress payments. If you're building a new house, for example, the stages of payment will probably align with these milestones:
Progress 1 the 'slab': This is the foundation of the home or concrete slab – this amount is for the foundation of your property.
Progress 2 the frame: This refers to the roof and frame going into place – it might be timber or steel construction
Progress 3 lock-up: This stage is when the windows and doors of the property can locked – and it usually means the build is over halfway complete.
Progress 4 fit-out or fixing: This stage refers to the interior being finished – it covers waterproofing, cladding, skirting boards, tiling, doors, built-ins, shelving, kitchen fit out, cabinets etc
Progress 5 at the completion stage: This is when you do a final walk-through, assess what still needs to be fixed or done, before taking possession and moving in.
Generally as you are drawing-down on the loan, interest and repayments are calculated based only on the funds used so far.
Who pays the builder – you or the bank?
Generally with construction loans, the lender sends the funds to the builder – but this process is regulated quite strictly. On receipt of a builder's invoice, you are required to sign the tax invoice or send an email requesting payment with the invoice attached to your lender. The lender may then visit the property for a valuation to check that the work has been completed as per the invoice submitted (which can be useful for the homeowner, too!)
Once the checks are made, the builder will usually receive the funds from the lender within 5 working days. You'll need to go through this process for each progress payment and invoice the builder sends you. Builders certificates required:
Survey certificate
Engineers certificate
termite control certificate
Interim occupancy
Final occupancy certificate
5 ways to avoid hassles with a construction loan
| | |
| --- | --- |
| 1. Plan well | Then plan some more! The builder's contract you give to the lender should be the final contract. You might think it's no big deal to change a doorknob here or an appliance there, but if it impacts the contract price you may think about a top up loan to pay for the difference. |
| 2. Include additional work with formal written quotes | If you need to hire contractors separate from the builder, talk to the bank and provide quotes at loan application stage to see if the loan can be extended to cover these costs. |
| 3. Try to borrow more than you think you might need | Construction projects are notorious for going over budget, and you don't want to be left without funds before your project hits the completion stage. |
| 4. In the event of out-of-scope changes | It happens. Things can go wrong, and plans can evolve. But if this changes the contract, let your lender know as soon as possible. |
| 5. Pay for the unexpected small things out of your own pocket | This eliminates the hassle of having to change the building contract. |
While a construction may not work for your renovation or build, there are other options to consider:
Tapping into your equity
Using your redraw
adding to your existing mortgage
---
Chat with a loan specialist today.
---
---
Any advice given is of a general nature only and does not take into consideration your personal circumstances. Please consider the appropriateness of the advice before acting.