Published: 16th March 2017
Baby boomers are increasingly opting to take a 'golden gap year' at the start of retirement, but make sure your finances are in order before you go.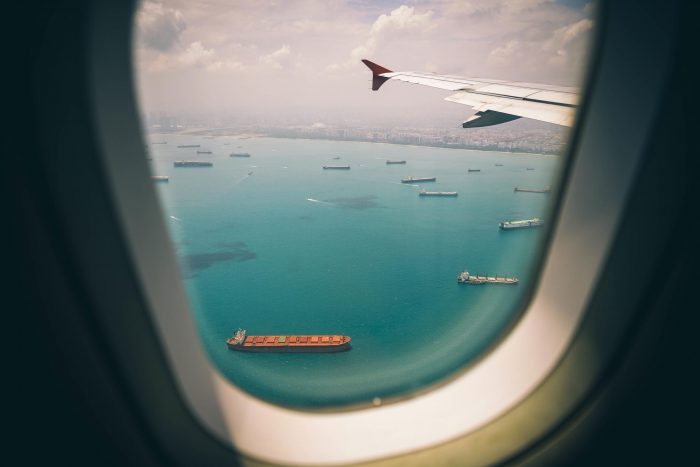 Baby boomers are increasingly opting to take a 'golden gap year' at the start of retirement, but make sure your finances are in order before you go.
Why let teenagers have all the fun!
The concept of a 'gap year' spent living overseas isn't just for those who are between school and university. It can be a very attractive 'once in a lifetime' experience for those who want to launch into retirement with a bang, while they are still in good health.
But don't forget your finances
The need to plan where you will live while overseas and what experiences you will enjoy will probably be top of mind as anticipation builds. But one issue that you may not automatically consider is the impacts and implications for your personal financial situation. To help you cover the bases, here are some useful guidelines.
Will tax be an issue?
Let's say you decide to go to Europe and set up a home there for a year to really soak up the culture and lifestyle. You may even do some part time work to generate some income in between tours around the continent. Your home back in Australia may be rented out while you are away to generate some income too. How would you be treated tax-wise? The answer to this may not always be clear cut.
One option that may be worth exploring is the potential tax benefits of declaring yourself as a non-resident for income tax purposes. There may also be capital gains tax or withholding tax advantages relating to your Australian property, bank accounts or investment assets while you are overseas.
When earning an income overseas you may be required to pay tax in the country where it's earned. Australia only has reciprocal agreements with a few other countries to prevent double taxation, so this needs to be checked out.
It can be a complex issue to manage by yourself. Think about getting some professional advice so that you maximise your tax situation.
What about your super?
If you are working while overseas and a non-resident you are generally still allowed to contribute to your super. If you retire while overseas you are still subject to the same release restrictions on super benefits as you would be if you were still in the country.
What will happen to your Centrelink benefits?
If you are already qualifying for Centrelink benefits, a lengthy stay overseas may impact your entitlements. Again, individual circumstances will need to be examined on this, so you can't take it for granted that you won't be adversely affected. Better to plan with the help of a financial adviser.
What about if the worst happens while you are overseas?
Setting up things like power of attorney and updating your will are essential in case the worst happens while you are away. This ensures that you maintain the control over management and disposal of estate assets, with minimal impact on your loved ones.
Don't forget your life insurance too. Not all policies will treat you the same way if you are residing overseas, so have an adviser check them out to, so that you are not caught out.
Planning your finances, along with some professional guidance, is essential for making your overseas stay worry free, so speak to a financial planner about your situation as early as possible.
Take the next step
To discuss your financial situation, make an appointment with a Bridges financial planner. We have an established alliance with Bridges, to provide our customers with financial advice. Bridges has been helping Australians with financial advice for 30 years. A Bridges financial planner will develop a plan specifically for you; one that's tailored to your needs and circumstances to help you achieve your goals. 

To make an appointment with a Bridges financial planner, call 1800 645 303. The initial consultation is complimentary and obligation free.
Important notes
Bridges Financial Services Pty Ltd (Bridges). ABN 60 003 474 977. ASX Participant. AFSL 240837. This is general advice only and has been prepared without taking into account your particular objectives, financial situation and needs. Before making an investment decision based on this information, you should assess your own circumstances or consult a financial planner or a registered tax agent. Examples are illustrative only and are subject to the assumptions and qualifications disclosed. Part of the IOOF group. In referring customers to Bridges, Illawarra Credit Union does not accept responsibility for any acts, omissions or advice of Bridges and its authorised representatives.
Any advice given is of a general nature only and does not take into consideration your personal circumstances. Please consider the appropriateness of the advice before acting.