Published: 31st July 2020
Customer experience is important to us. That's why we continuously examine our processes to ensure we're making it easy for you, our customers.
We've recently partnered with Credit Sense to do just that for our loan customers.
If you're applying for a loan, we're required by law to obtain and verify your living expenses before we can finalise our credit assessment. Traditionally, this meant having to sift through multiple bank statements.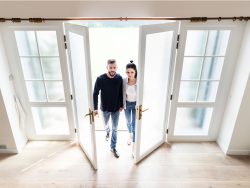 Our recent partnership with Credit Sense has transformed this process, for the benefit of our customers. Credit Sense provides you with an online portal where you can enter your details and authorise your information to be sent to our team, all within a few minutes.
How does it work?
To process your application quickly, we'll obtain your transaction history electronically through our trusted partner, Credit Sense. To provide us with 180 days of your bank account transactions, you will be provided with a unique link, stepping you through the process.
About Credit Sense
Credit Sense is an efficiency solution designed to simplify the process of verifying expenses.
Australian owned and operated company based in Brisbane
Safe, secure and easy with bank-level encryption
Used by many Australian lenders
Subject to and complies with all relevant Australian laws
To view Credit Sense's privacy policy, click here
To learn more about Credit Sense please visit their website.
---