Published: 27th December 2018
Saving for a deposit so you can buy your first home requires discipline and sacrifice. Here are our tips to help get you there faster.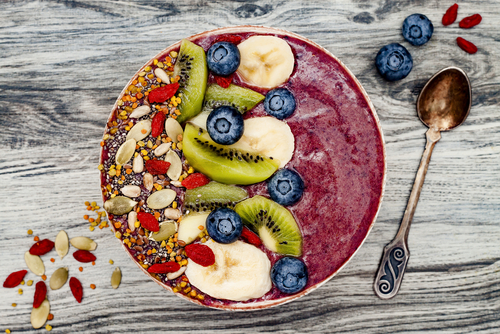 Deciding to buy your first home – whether it's a teeny urban studio or a suburban fixer-upper – is an exciting time. But before you can even consider what's on the market (and in your price range), you need to start putting funds away for that all-important deposit.
Saving a deposit can be a challenge, especially as the cost of living continues to rise. However, sticking to a budget and having a realistic savings plan in place will help – and there are ways to boost your savings substantially so you can get into your new home as quickly as possible.
How much do you need to save?
Most banks and lenders require a 20 percent deposit. So on a $500,000 flat, for instance, a 20 percent deposit would be $100,000, plus around $20,000 extra for fees, stamp duty, conveyancing, insurances, and removalists.
If you qualify for The First Home Owners Grant (FHOG), that can also offer significant savings and concessions on stamp duty, depending on where you live. In NSW, that would be $10,000, bringing your savings goal down to $110,000.
Let's start with a savings goal of $110,000 and look at how we're going to get there.
Create a deposit savings plan
To work out how you're going to save your $110,000 deposit and how long it will take you, plug that amount into a savings goal calculator. For example, if you wanted to save $110,000 in four years, you'd need to save around $27,500 a year. Broken down into more manageable chunks, that's around $2,300 per month you need to save ($575 per week).
That might seem impossible, but the key to saving a deposit is twofold: spend less to save more. The first thing to do is a budget: work out what you earn and what your expenses are – from necessities (groceries, rent, transport, bills, etc) to luxuries (coffees, bottles of wine, buying lunch every day).
You'd be surprised at how a few simple cutbacks could save you literally thousands a year. Cutting out two coffees a day, for example, saves you around $200 a month (or $2500 a year) that could be funneled into your savings. Apply this to everything – like taking the train when you'd normally grab a cab, making an omelet instead of ordering takeaway. Ringing around your utility companies (gas, electricity, phone, etc) to ask for a better deal can also help you save.
On top of that, establish a blanket rule: no spending on stuff you don't need, no impulse buying, no online shopping – in fact, no spending at all unless absolutely necessary. You'll be surprised at how quickly your savings will grow.
Where to put your pennies
High-Interest savings account with a direct debit set up can be an easy way to funnel a portion of your take-home pay into your savings. Look for accounts free from charges which calculate interest daily and pays interest frequently, so your savings 'compound' more quickly. If you ever have spare cash, make it a habit of popping it into your account.
Another option is the First Homeowner Super Saver Scheme (FHSS). This essentially involves saving your deposit in your superannuation fund. You have to put in a formal request to release the funds when you've found a property and are ready to buy. There are restrictions on how much you can save, so be sure to read the fine print.
 4 ways to turbo-charge your savings
Struggling to meet your monthly savings goal? It's time for radical measures.
Save with a partner. If you're both committed to buying together, it's the obvious solution to reaching your goal faster.
Move home for a while. If your parents are happy to offer rent-free accommodation to help you save your deposit, this can be a game-changer. Say your rent costs you $400/week – living at mum and dad's will net your deposit fund nearly $21,000 in savings per year.
Take public transport. Owning a car in Australia is estimated to cost from $7500 a year once you factor in petrol, insurances, upkeep and paying tolls. Switching to public transport might cost you only $3000 a year, so that's an extra $4000-5000 you can pop in your deposit fund.
Ask your parents for help. Some parents might be in a position to contribute a lump sum to your deposit fund – every little bit helps you get ahead. If yours can't, perhaps they would agree to go guarantor on a loan for you.
Finally
If you can't save that much, or enough for a full 20% deposit, you can still apply for a mortgage with a smaller deposit and pay Lenders Mortgage Insurance (LMI). Just bear in mind it will add to your repayments and the overall cost of your home loan.
 Any advice given is of a general nature only and does not take into consideration your personal circumstances. Please consider the appropriateness of the advice before acting.