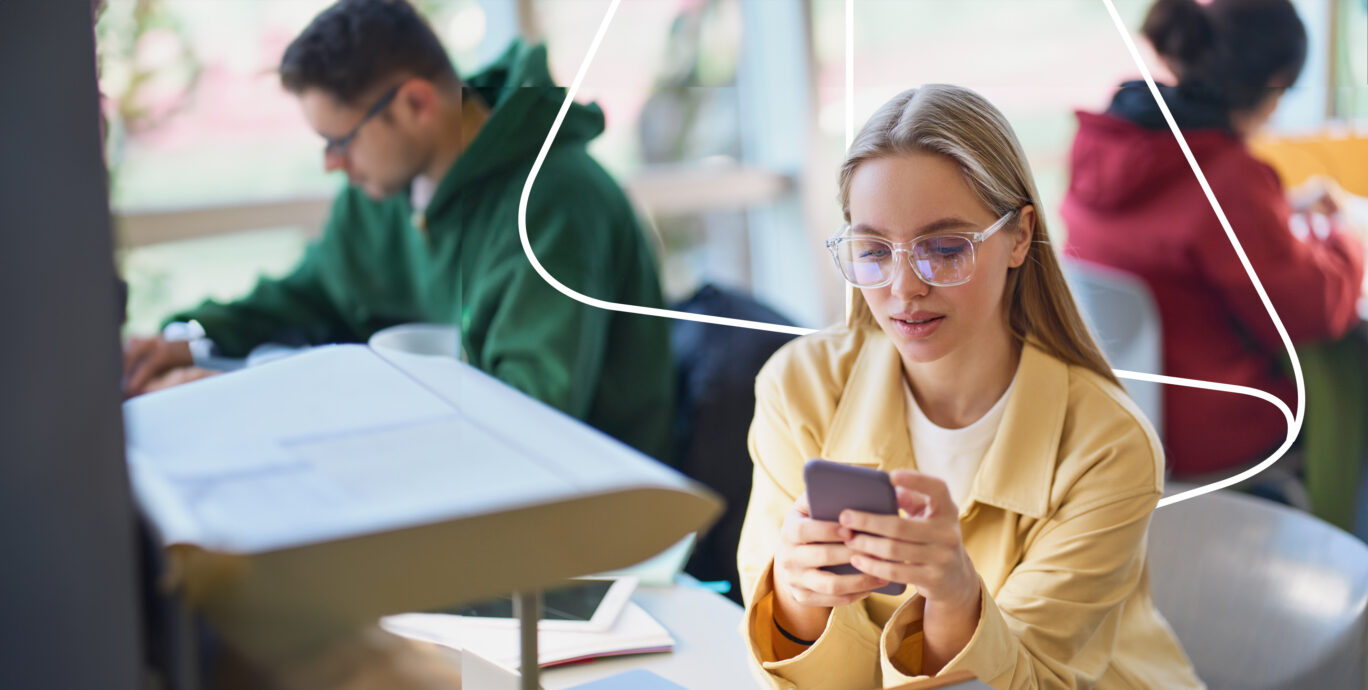 Everyday Student.
Easy access to your money with no monthly account keeping fees? Meet our Everyday Student account. It's perfect for students who want a simple banking solution, with all the online services.
It starts here.
It's easy to apply online.
Select the 'open now' button,
Fill out the short form by following the prompts.
Hit submit!
What happens next?
Someone from our team will be in contact within 1 business day to get you started with everything you need. It's simple banking.
Things you need to know.
Everyday Student
Balance
Interest Rate
$0+

0.00

%

p.a.
| | |
| --- | --- |
| Account Keeping Fees | |
| Monthly account keeping fee | $0 |
Interest and Fees
The Everyday Student is for anyone between the ages of 12-23 years of age and it's limited to one account per membership.
Interest is calculated daily on closing credit tier balance, credited 31 March, 30 June, 30 September & 31 December.
Refer to our Summary of Accounts & Availability of Access Facilities for more information.
Transaction fees and charges may apply, please refer to our Fees and Charges.
What makes it so great?

Tap & Go.
It's easy with your Visa card, or our increasing options of Pays and wearables. The choice is yours with Illawarra Credit Union.

24/7 digital banking.
24/7 access with e-statements, internet banking & our moneytree app – banking from your phone or tablet.

More ways to pay.
Tap your own way – Google Pay™, Apple Pay®, Samsung Pay®, Fitbit Pay™ and Garmin Pay™.

Instant payments.
Make a payment and know it has been received and cleared in minutes – Osko® & PayID.

$0 account keeping fees.
No monthly account keeping fees & no minimum monthly deposits.
Government Guarantee
The Australian Government guarantees aggregated deposits with Australian authorised deposit-taking institutions, including Illawarra Credit Union, of up to $A250,000.
The Financial Claims Scheme (FCS) is an Australian Government scheme that was established during the 2008 global financial crisis to provide financial protection for consumers in the unlikely event of a failure of a bank, credit union, building society or general insurer.
The FCS provides protection for depositors of banks, credit unions and building societies that are incorporated in Australia (also known as authorised deposit-taking institutions or ADIs), for deposits up to $250,000 per account holder per ADI. The scheme aims to return deposits to account holders within seven days of activation of the FCS.
The FCS can be activated by the Australian Government in the unlikely event that an ADI or general insurer fails.
Once activated, the FCS will be administered by APRA.
The objectives of the FCS are to:
protect depositors of ADIs, and claimants of general insurers, from potential loss in the unlikely event of the failure of these institutions;
provide depositors with prompt access to their deposits that are protected under the FCS; and
support the stability of the Australian financial system.
Further information about the Government Guarantee can be obtained from the APRA website at www.fcs.gov.au.
We're here for you.
Sometimes you just need to reach out to find what's the best fit for you. No worries! We're here to support you with whatever you need.
Are you a First Home Buyer?
With as little as 5% deposit, eligible first home buyers have the opportunity to purchase a property through the First Home Guarantee (FHBG).
Find out more
Important notes
Illawarra Credit Union Limited is the product issuer of the deposit and payment products. Any advice given is of a general nature only and does not take into consideration your objectives, financial situation or needs. Please consider the appropriateness of the advice before acting. Refer to the Account and Access Facility Conditions of Use and the Fees and Charges for more details. Fees and charges are payable. Terms and conditions apply and are available on request.
BPAY® registered to BPAY Pty Ltd ABN 69 079 137 518.  Osko® is a registered trademark by BPAY Pty Ltd ABN 69 079 137 518. Android, Google Pay, and the Google Logo are trademarks of Google LLC. Apple, the Apple logo and iPhone are trademarks of Apple Inc., registered in the U.S. and other countries. Apple Watch is a trademark of Apple Inc. App Store is a service mark of Apple Inc. Samsung Pay is a registered trademark of Samsung Electronics Co., Ltd. Fitbit and the Fitbit logo are trademarks or registered trademarks of Fitbit, Inc. in the U.S. and other countries. Garmin, the Garmin logo, and the Garmin delta are trademarks of Garmin Ltd.
Need help saving for something a little extra?
Take the temptation out of spending your goal money with our Bonus Saver account. Its designed to help you save your money.