24/7 digital banking
Our Dapto branch will be closing on 1 November 2021.
Our Dapto branch will be closing on 1 November 2021.
Over the past couple of years we have seen a growing trend with our customers embracing our digital service channels and cashless payment options. With 24/7 digital banking channels available, our customers in the Dapto region have opted to use these, rather than visiting the branch.
Due to this change in customer behaviour we have established a relationship with Australia Post to offer our customers fee free cash withdrawal, cash deposit and cheque deposit services Australia wide. The Dapto Australia Post Office is offering these services 9am to 5pm Monday to Friday and 9am to 12pm on Saturday's.
In light of this, on November 2021 our Dapto branch will close.
Activate your visa debit card.
Activate your digital banking or phone banking services.
Activate now
Ways to bank with us
Regardless of how you choose to do your banking, all options we have on offer are safe and secure. The choice is yours.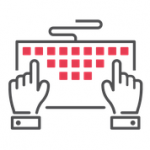 Internet Banking
Internet Banking offers you almost every service available through a branch, including balance checks, deposits, transfers, and bill payments. You can use Internet Banking on your home computer or tablet and have access to these services 24/7, making transactions much quicker and easier for you.

moneytree app
Our moneytree app can be downloaded on your mobile phone or tablet, giving you access to your funds when you're out and about. The app has much of the functionality that Internet Banking has.

Phone banking
Utilise phone banking anywhere and anytime to manage your funds, pay bills or transfer funds. Just call 13 22 49 and select option 1 to use your account, or select option 2 to activate your account.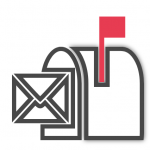 [email protected] gives you the ability to bank at any participating Australia Post branch, throughout Australia. All you need is your Illawarra Credit Union Visa Debit card. Those near you, include:
Dapto Post Shop
Unanderra LPO
Port Kembla LPO
Lake Heights LPO
Warrawong Post Shop
Berkeley LPO
Primbee LPO
Brownsville LPO
With [email protected] you can deposit cheques, up to $9,999.95 in cash, and withdraw up to $2,000 in cash per day. Find your closest [email protected] location here.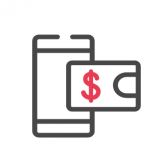 Visa Card
Utilise your Visa debit card to access your funds via any major bank ATM free of charge. Plus, you can load your visa debit card to any of our pays solutions so you can make payments on the go. If you need to order a Visa debit card, or activate your existing card, call us on 13 22 49.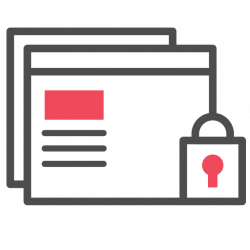 ATM
Did you know you can avoid ATM fees, by withdrawing cash from any major ATM? Major ATM's near you:
Westpac ATM – Princess Hwy, Dapto
CBA ATM – Princess Hwy, Dapto
CBA ATM – Dapto Mall
To view a full list of banks with fee free ATMs visit www.ratecity.com.au/bank-accounts/news/banks-allow-free-atm-withdrawals
The Dapto branch will close on 1 November 2021.
We value our customers and are passionate about continuing to offer personalised and convenient banking to all of our customers, regardless of where they're located. The decision to move to close was not one made in a hurry; it took careful analysis and consideration, and feedback from our customers. As a customer-owned financial institution, we aim to continuously review the best use of customers' funds, including the benefits of operating our branches.
We have continued to see a shift in the way our customers' bank with us; with a decrease in customers transacting within our Dapto branch, yet an increase in customers calling our local Contact Centre. Our customers are increasingly choosing to use ATM's, EFTPOS in store, [email protected], our local Contact Centre, or our digital banking services, rather than regularly coming into a branch.
We've also made it easier for customers to access their funds, by increasing the daily limit from $1,000 to $2,000 earlier this year (as of 1 February) and removing withdrawal fees from [email protected] Plus, customers can withdraw funds from any major bank ATM, free of charge.
Customers are preferring to use our digital banking solutions, and we have continued to enhance these services. We have invested in our mobile banking app and Internet banking platform, which allows you to do your banking with ease at a time that suits you, without even needing to visit a branch. These services allow you to bank anywhere, at any time.
We will continue to look at new ways to provide services to our customers, as their needs change.
[email protected] gives you the ability to make deposits and withdraw cash at Australia Post branches. It's safe, secure and ensures that you can bank anywhere a [email protected] is offered. With [email protected] you can:
Deposit up to $9,999.95 in cash per day;
Deposit cheques; and
Make up to $2,000 of withdrawals per day.
You'll just need to bring your Illawarra Credit Union Visa Debit Card. If you don't have a Visa Debit card, place an order here.
Your overall daily limit for payments is $7,000.
| | |
| --- | --- |
| Payment type | Daily limits |
| Pay Anyone | $5,000 |
| BPAY | $5,000 |
| OSKO | $5,000 |
| Total daily limit | $7,000 |
Your cash daily limits are as follows:
You can update your limits by calling us on 13 22 49, or visiting our branch during our opening hours.
There are a number of ways you could arrange this:
Increase your limit. You could also request that your limit is increased for the day, up to $10,000, which can be withdrawn via an ATM. You could do this in branch or by calling us on 13 22 49. This change will revert back to the standard limit at midnight.
Order a cheque. If it's for a large payment, you can arrange for cheque to be ordered. You can do this at our Young Street branch, between 9:30am and 1:30pm, or at one of our other branches during operating hours.
Visit one of our other locations. You could also visit our Wollongong branch from 9:30am to 1:30pm (Monday to Friday).
We are committed to working with each of our customers to ensure a smooth transition and that their needs are met. Call us on 13 22 49 to speak with us about the change.