Changes to our Deposit rates
Effective from 10 June 2022, we'll be making changes to our Everyday Plus and Bonus Saver accounts.
Summary of changes.
We'll be updating the following tiers across the Everyday Plus and Bonus Saver accounts:
| | | |
| --- | --- | --- |
| Product and Tier | Current rate | New rate |
| Everyday Plus ($250,000 +) | 0.55% p.a. | 0.40% p.a. |
| Bonus Saver interest ($30,000 to $49,999) | 0.75% p.a. | 0.55% p.a. |
| Bonus Saver interest ($50,000 to $79,999) | 0.80% p.a. | 0.50% p.a. |
| Bonus Saver interest ($80,000 to $99,999) | 1.20% p.a. | 0.50% p.a. |
All other tiers across both the Everyday Plus and Bonus Saver remain the same. View our current rates here.
Our team is available to discuss the changes.
If you'd like to speak with a team member about the upcoming rate changes, complete our short form, and we'll be in touch.
Ways to bank with us
However you choose to bank, Illawarra Credit Union gives you safe and secure options to manage your accounts. The choice is yours.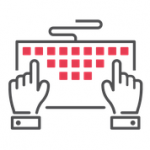 Internet Banking
Internet Banking offers you almost every service available through a branch, including balance checks, deposits, transfers, and bill payments. You can use Internet Banking on your home computer or tablet and have access to these services 24/7, making transactions much quicker and easier for you.

moneytree app
Our moneytree app can be downloaded on your mobile phone or tablet, giving you access to your funds when you're out and about. The app has much of the functionality that Internet Banking has.

Phone banking
Utilise phone banking anywhere and anytime to manage your funds, pay bills or transfer funds. Just call 13 22 49 and select option 1 to use your account, or select option 2 to activate your account.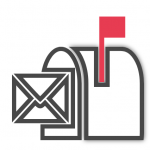 [email protected] gives you the ability to bank at any participating Australia Post branch, throughout Australia. All you need is your Illawarra Credit Union Visa Debit card.
With [email protected] you can deposit cheques, up to $9,999.95 in cash, and withdraw up to $2,000 in cash per day. Find your closest [email protected] location here.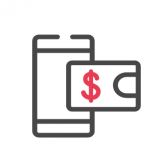 Visa Card
Utilise your Visa debit card to access your funds via any major bank ATM free of charge. Plus, you can load your visa debit card to any of our pays solutions so you can make payments on the go. If you need to order a Visa debit card or activate your existing card, call us on 13 22 49.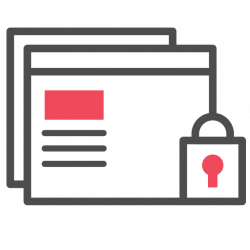 ATM
Did you know you can avoid ATM fees, by withdrawing cash from any major ATM? Major ATMs near you:
CBA ATM – Walker St, Helensburgh
CBA ATM – Princess Hwy, Corrimal
Westpac ATM – Princess Hwy, Corrimal
To view a full list of banks with fee-free ATMs visit www.ratecity.com.au/bank-accounts/news/banks-allow-free-atm-withdrawals