Published: 21st December 2020
On behalf of the entire team at Illawarra Credit Union, we'd like to wish you and your families a wonderful and safe festive season. We would like to thank you for your continued support over the past year, and we look forward to helping you achieve your financial dreams in 2021.
If you're looking to get in touch with us over the holiday period, please know that our opening hours might be different to normal. Check out our updated times below.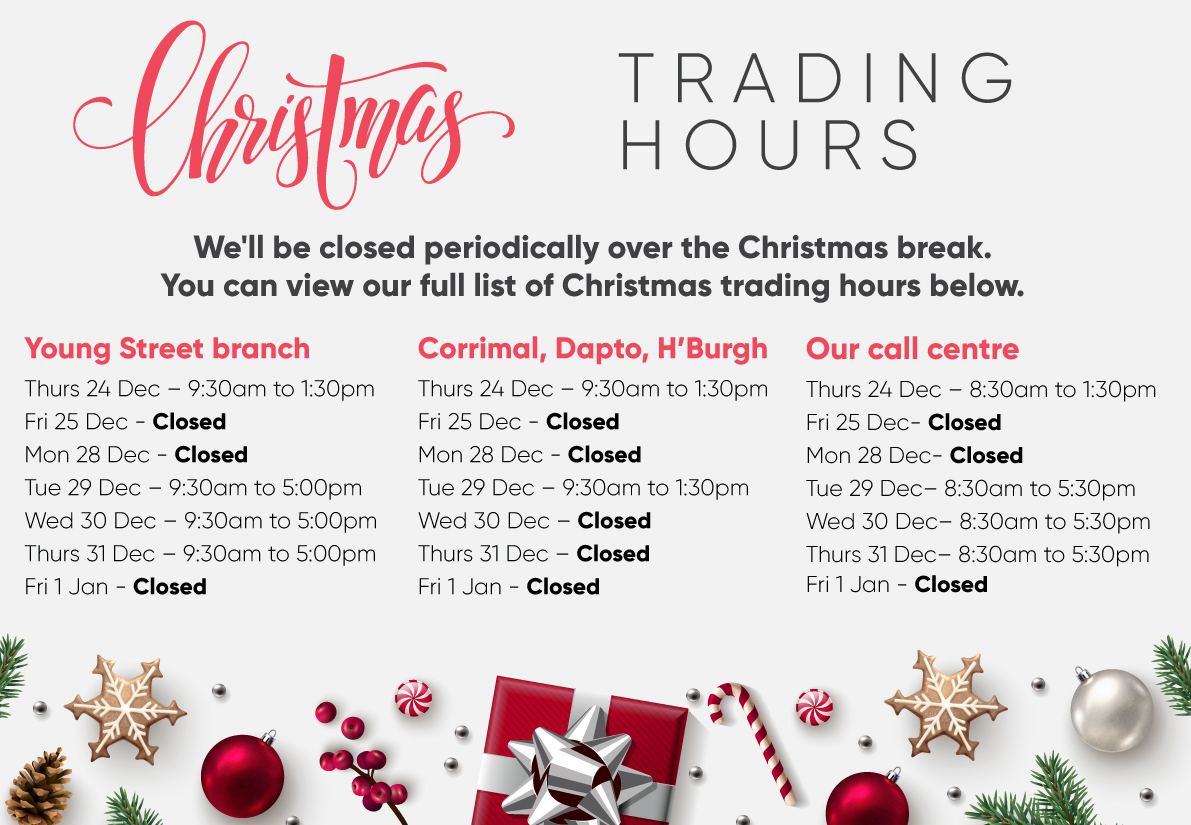 Did you know there's a number of ways you can continue to bank with us over the festive season? 
Withdrawing money from any major ATM is fee free!
You can conveniently make withdrawals, deposits and balance enquiries at any Australia Post branch offering [email protected], using your Visa debit card.
You can view your balance, or make transactions using Internet Banking, our moneytree app, or phone banking.
Wishing you all the joys of the festive season.
From the team at Illawarra Credit Union