Wildlife Saver
Take a look at our junior savings account, designed to make saving fun!
what's included.
Do you love animals as much as we do? Save for your future while helping our animals with Illawarra Credit Unions wildlife saver.
Save & earn.
Earn bonus interest when you deposit a minimum of $10 each month and make no withdrawals2.
Keep your cash.
No monthly account keeping fees.
merchandise.
We'll throw in an eco friendly stationery pack and a pass to Symbio Wildlife Park.
it starts here
open an account.
All you need to do is
select the 'apply now' button,
fill out the short form by following the prompts.
hit submit!
What happens next?
Someone from our team will be in contact within 1 business day to get you started with everything you need. It's simple banking.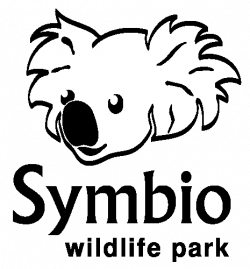 Symbio started in 1975 as a small wildlife park and has now grown to become a multi-award winning and internationally publicised zoo, famous for getting our visitors closer than ever before to amazing animals.
Visitors to Symbio can get up close and personal to all the Australian animal favourites, such as cuddle up to koala for that once in a lifetime iconic Aussie selfie, roll around on the grass as you feed, pat and interact with our large mob of kangaroos and if that is still not enough and you want to get even closer, you can choose to go one step further and have one of our exclusive behind the scenes experiences with either the Australian or exotic animals.
Learn more about Symbio.
here's what you need to know
It's for our junior members under the age of 18. A limit of one account is permitted per membership with a minimum of $1 needed to kick-start your savings goal. It's the perfect account to teach kids how to save & help others at the same time!
Balance
Rate
Base interest

$0 – $100,000,000

0.00%p.a.
$0 – $3,000 (Bonus interest1)
1.70%p.a.
$3,000 – $25,000 (Bonus interest1)
0.50%p.a.
Important notes
2. Bonus interest will be paid if you deposit at least $10 during the month and no withdrawals are made in the calendar month. Bonus interest will not apply in the month the account is closed. All portion of funds above $25,000 will be paid the base interest. Illawarra Credit Union Limited is the product issuer of the deposit and payment products. Any advice given is of a general nature only and does not take into consideration your objectives, financial situation or needs. Please consider the appropriateness of the advice before acting. Refer to the Account and Access Facility Conditions of Use and the Fees and Charges for more details. Fees and charges are payable. Terms and conditions apply and are available on request.
Articles
Learn a little more - tips, tricks and info on what matters to you most.
Children and Finance It's never to early to start.
Children see money nearly every day, and as they become old enough recognise the currency…
Find out more
Not what you're after?
Take a look at our other savings options.