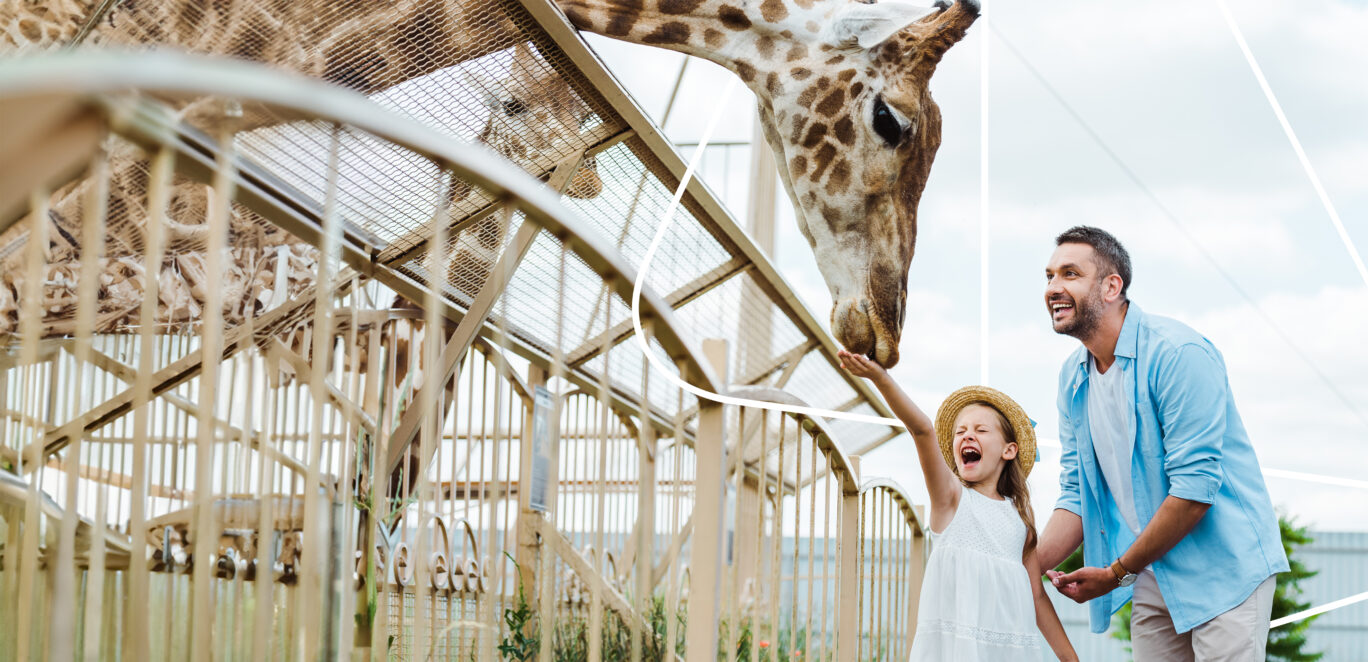 Wildlife Saver.
Do you love animals as much as we do? Take a look at our junior savings account, designed to make saving fun!
Interest up to
Don't wait, open an account today!
It's for our junior members under the age of 18. A limit of one account is permitted per membership with a minimum of $1 needed to kick-start your savings goal. It's the perfect account to teach kids how to save & help others at the same time!
All you need to do is:
Select the 'apply now' button,
Fill out the short form by following the prompts.
Hit submit!
What happens next?
Someone from our team will be in contact within 1 business day to get you started with everything you need. It's simple banking.
Get started
Rates & fees.
Wildlife Saver
Balance
Interest Rate
Base Interest
$0 – $100,000,000

0.00

% p.a.
Bonus Interest1
$0 – $25,000 (Bonus interest1)

2.50

% p.a.
Bonus Interest1
$25,000+ (Bonus interest1)

0.00

% p.a.
Interest & Fees
1Earn bonus interest when you deposit $10 per month and no withdrawals in the same month. All portion of funds above $25,000 will be paid the base interest.
Interest is calculated daily on closing credit tier balance and credited at month end.
Refer to Summary of Accounts & Availability of Access Facilities and our rates and fees for more information.
For additional information on our fees, refer to our Fees and Charges
We're here for you.
Sometimes you just need to reach out to find what's the best fit for you. No worries! We're here to support you with whatever you need.
Are you a First Home Buyer?
With as little as 5% deposit, eligible first home buyers have the opportunity to purchase a property through the First Home Guarantee (FHBG).
Find out more
What makes it so great?

Get exclusive merchandise.
We'll throw in an eco-friendly stationery pack as a little thank you.

Bonus interest2 for saving.
Earn bonus interest when you deposit a minimum of $10 each month and make no withdrawals2.

$0 account keeping fees.
No monthly account keeping fees.
Government Guarantee.
The Australian Government guarantees aggregated deposits with Australian authorised deposit-taking institutions, including Illawarra Credit Union, of up to $A250,000.
The Financial Claims Scheme (FCS) is an Australian Government scheme that was established during the 2008 global financial crisis to provide financial protection for consumers in the unlikely event of a failure of a bank, credit union, building society or general insurer.
The FCS provides protection for depositors of banks, credit unions and building societies that are incorporated in Australia (also known as authorised deposit-taking institutions or ADIs), for deposits up to $250,000 per account holder per ADI. The scheme aims to return deposits to account holders within seven days of activation of the FCS.
The FCS can be activated by the Australian Government in the unlikely event that an ADI or general insurer fails.
Once activated, the FCS will be administered by APRA.
The objectives of the FCS are to:
protect depositors of ADIs, and claimants of general insurers, from potential loss in the unlikely event of the failure of these institutions;
provide depositors with prompt access to their deposits that are protected under the FCS; and
support the stability of the Australian financial system.
Further information about the Government Guarantee can be obtained from the APRA website at www.fcs.gov.au.
Important notes
2. Bonus interest will be paid if you deposit at least $10 during the month and no withdrawals are made in the calendar month. Bonus interest will not apply in the month the account is closed. All portion of funds above $25,000 will be paid the base interest. Illawarra Credit Union Limited is the product issuer of the deposit and payment products. Any advice given is of a general nature only and does not take into consideration your objectives, financial situation or needs. Please consider the appropriateness of the advice before acting. Refer to the Account and Access Facility Conditions of Use and the Fees and Charges for more details. Fees and charges are payable. Terms and conditions apply and are available on request.
Not what you're after?
Take a look at our other savings options.